Would you like a million dollars? Have you slipped into a vat of radioactive materials lately which has given you the power to phase through walls, shoot lasers out of your elbows, bend the code of the matrix, or turn your blood to liquid nitrogen. No? Well, let's lower our standards then. Do you have an uncanny ability to guess what's on cards you can't see. Can you find water with two overly expensive sticks? Are you able to make people cry by just thinking about it?
Well, then! Has the James Randi Educational Foundation got an opportunity for you!
What exactly is the One million Dollar Paranormal Challenge?
This challenge is an opportunity for anyone with claimed paranormal abilities to put them to the test and, if they pass the preliminary and extended test, win a million dollars. There are only two additional stipulations. First, you must have a media presence, and a few videos on youtube or a local newspaper article seems to suffice. Second, you have to have been preliminarily tested by any of the many skeptical groups approved by the Jref all over the world.
This test is a proper scientific test, backed by statisticians, engineers, magicians, and other various experts to make sure there is zero chance of tampering. All applicants must agree to these methods prior to testing.
Are there any problems?
Let's take a look at a small cross section of applicants.
ADAM BIALECKI : For X-Ray vision which he uses to diagnose patients.
ROSEMARY HUNTER: Paranormal Urination. As in, she can make people pee using her mind.
TAMARA USMAN & BRENT HOWARD: For breast abnormality detection using only their "energy".
Oh, and this lovely man.
forums.randi.org/showthread.ph…
As you can see, an unfortunate majority of applicants need some legitimate mental care. The rest are innocent people who truly believe in what they say and will probably go home peaceably if they fail. Because of this, the JREF has had a hard time keeping up, especially since a good number of applications are incomprehensible.
In answer to this, JREF put more stringent standards up and has focused on inviting high profile, self proclaimed paranormalists. What minds are among this illustrious group?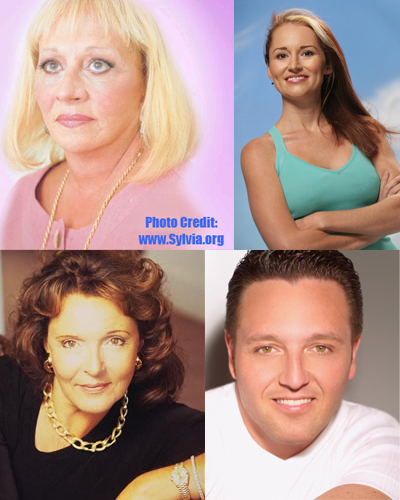 Sylvia Browne, Rosemary Altea, Allison DuBois, and John Edwards. Sylvia has accepted the challenge in 2001 but has yet to lift a finger to actually try.
Why is this important?
If you didn't know about this, you need to. This challenge, by its vary existence, throws a shadow on most, if not all paranormal claims. This challenge has been running since 1964 and not a single person has passed even the preliminary testing. Now, with the installation of a new President: D.J. Grothe, they are doing their darndest to make this challenge as well known as possible. That way, there will no longer be an excuse as to why they didn't try.
Well... aside from that "Personal Gain" clause. A lot of psychics in particular say they don't do the challenge because they either would feel bad taking money for their talents or just flat out don't need the money. This, of course, begs the question: What about Haiti? Haiti or many similar groups in need could really use a million dollars right about now. What do you think, Sylvia?
---
Source:
www.randi.org/site/index.php/1…